TIVAR® 88-2 is a silicone, oil filled UHMW-PE. It offers the lowest coefficient of friction (C.O.F.) surface available, with a dynamic C.O.F. of .08 per QTM test method 55007. TIVAR® 88-2 can be butt and extrusion welded to produce drop-in liners or oversized panels. TIVAR® 88-2 is available in gauge thicknesses of ¼" to 2", in a standard sheet size of 4' width x 10' length.
Watch the VideoSpec Sheet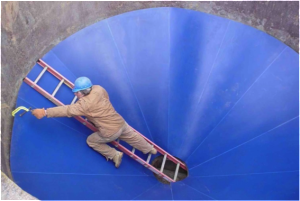 Cut to Size Length and Width Tolerances are +/- 1/8"
TIVAR® 88-2 [1/4"]
| Size | Price | Part Number |
| --- | --- | --- |
| 12" x 12" | $22.70 | B1125 |
| 24" x 24" | $90.85 | B2225 |
| 48" x 60" | $389.32 | B4525 |
| 48" x 120" | $681.30 | B41025 |
TIVAR® 88-2 [3/8"]
| Size | Price | Part Number |
| --- | --- | --- |
| 12" x 12" | $34.33 | B1138 |
| 24" x 24" | $136.30 | B2238 |
| 48" x 60" | $584.24 | B4538 |
| 48" x 120" | $1,021.96 | B41038 |
TIVAR® 88-2 [1/2"]
| Size | Price | Part Number |
| --- | --- | --- |
| 12" x 12" | $45.42 | B115 |
| 24" x 24" | $181.68 | B225 |
| 48" x 60" | $778.65 | B455 |
| 48" x 120" | $1,361.53 | B4105 |
TIVAR® 88-2 [3/4"]
| Size | Price | Part Number |
| --- | --- | --- |
| 12" x 12" | $68.12 | B1175 |
| 24" x 24" | $287.18 | B2275 |
| 48" x 60" | $1,167.94 | B4575 |
| 48" x 120" | $2,043.91 | B41075 |
TIVAR® 88-2 [1"]
| Size | Price | Part Number |
| --- | --- | --- |
| 12" x 12" | $90.85 | B111 |
| 24" x 24" | $363.37 | B221 |
| 48" x 60" | $1,557.27 | B451 |
| 48" x 120" | $2,725.21 | B4101 |