TIVAR® 88 is a cross linked and glass filled UHMW-PE material that has been modified to enhance wear resistance for applications where abrasion is a significant factor. TIVAR® 88 has been an industry standard for over forty years in bulk material handling. TIVAR® 88 is available in gauge thicknesses of ¼" to 2", in a standard sheet size of 4' width x 10' length.
Spec SheetSee TIVAR® in Action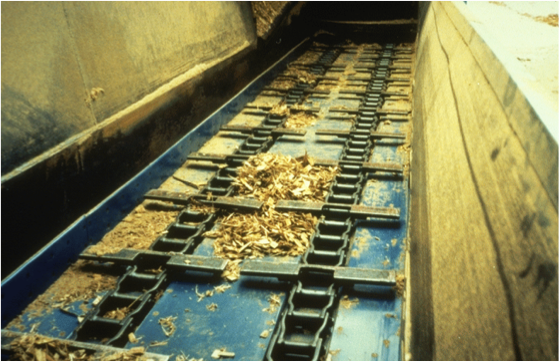 Cut to Size Length and Width Tolerances are +/- 1/8"
TIVAR® 88 [1/4"]
| Size | Price | Part Number |
| --- | --- | --- |
| 12" x 12" | $18.53 | A1125 |
| 24" x 24" | $74.09 | A2225 |
| 48" x 60" | $317.50 | A4525 |
| 48" x 120" | $555.51 | A41025 |
TIVAR® 88 [3/8"]
| Size | Price | Part Number |
| --- | --- | --- |
| 12" x 12" | $27.52 | A1138 |
| 24" x 24" | $111.13 | A2238 |
| 48" x 60" | $476.25 | A4538 |
| 48" x 120" | $833.27 | A41038 |
TIVAR® 88 [1/2"]
| Size | Price | Part Number |
| --- | --- | --- |
| 12" x 12" | $37.04 | A115 |
| 24" x 24" | $148.16 | A225 |
| 48" x 60" | $635.00 | A455 |
| 48" x 120" | $1,111.04 | A4105 |
TIVAR® 88: [3/4"]
| Size | Price | Part Number |
| --- | --- | --- |
| 12" x 12" | $55.55 | A1175 |
| 24" x 24" | $222.25 | A2275 |
| 48" x 60" | $952.48 | A4575 |
| 48" x 120" | $1,666.53 | A41075 |
TIVAR® 88 [1"]
| Size | Price | Part Number |
| --- | --- | --- |
| 12" x 12" | $74.09 | A111 |
| 24" x 24" | $296.33 | A221 |
| 48" x 60" | $1,269.03 | A451 |
| 48" x 120" | $2,222.05 | A4101 |